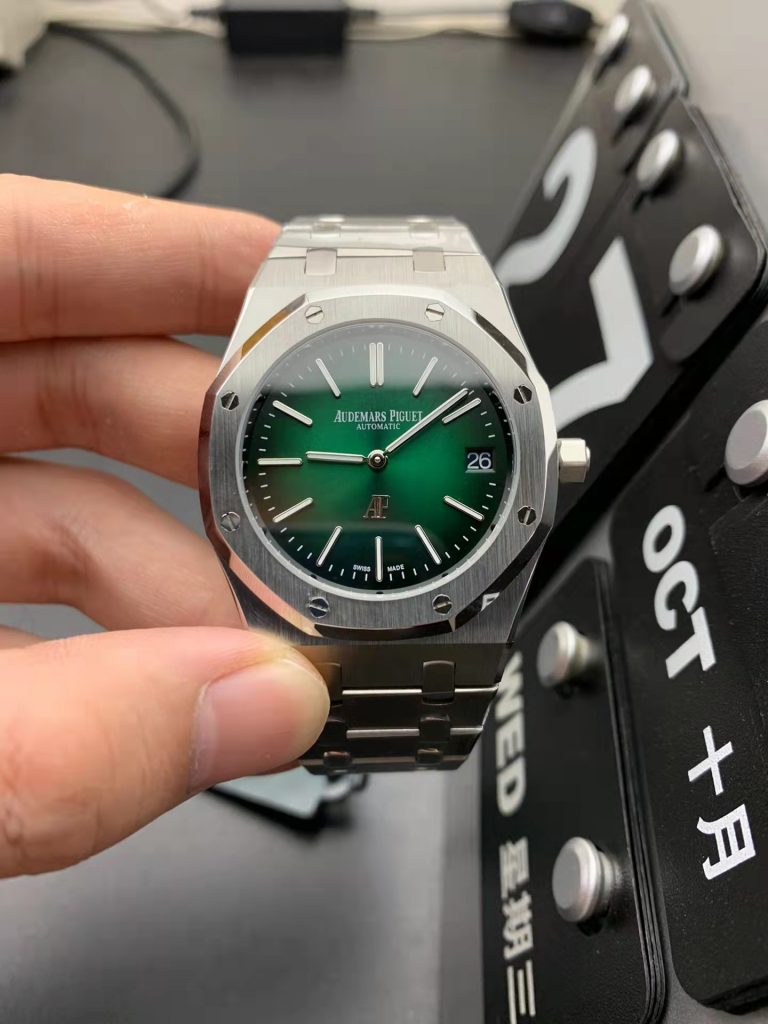 15202 is one of the best-selling replicas of Audemars Piguet Royal Oak, together with 15400 and the latest 15500, they are also the replica Audemars Piguet watches that are closest to genuine watches. About replica 15202, before it was made by three factories, ZF, JF and XF, now JF and XF has quited this field, and the 15202 from ZF has been out of stock for some time, you really need to wait for a long time if want to buy a 15202 from ZF, so, there is another option, the 15202 from BF is a good choice.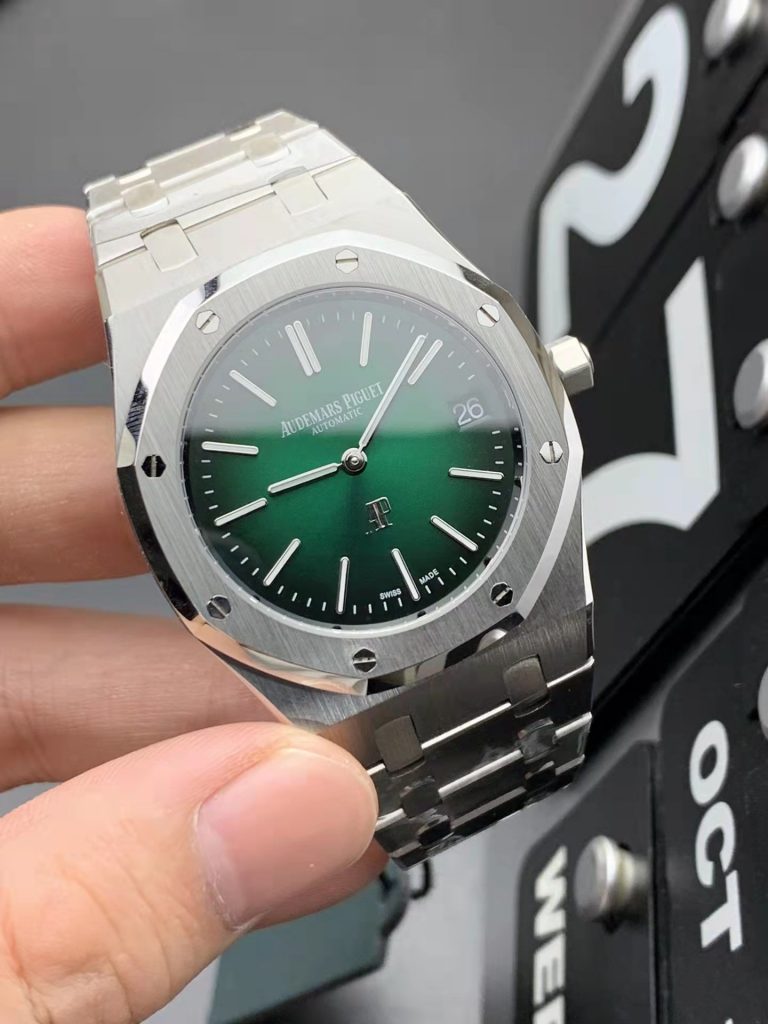 Compared with ZF, the price of 15202 from BF is much cheaper, for people who want to buy a very good AP as their first replica watch, this version will be a wise option. In functions, there is no difference between ZF and BF, but the case thickness of BF 15202 is about 9mm, while ZF 15202 is only 8.5mm, in thickness, ZF 15202 is closer to genuine. And most important thing is ZF absolutely has a better finish on case and bracelet.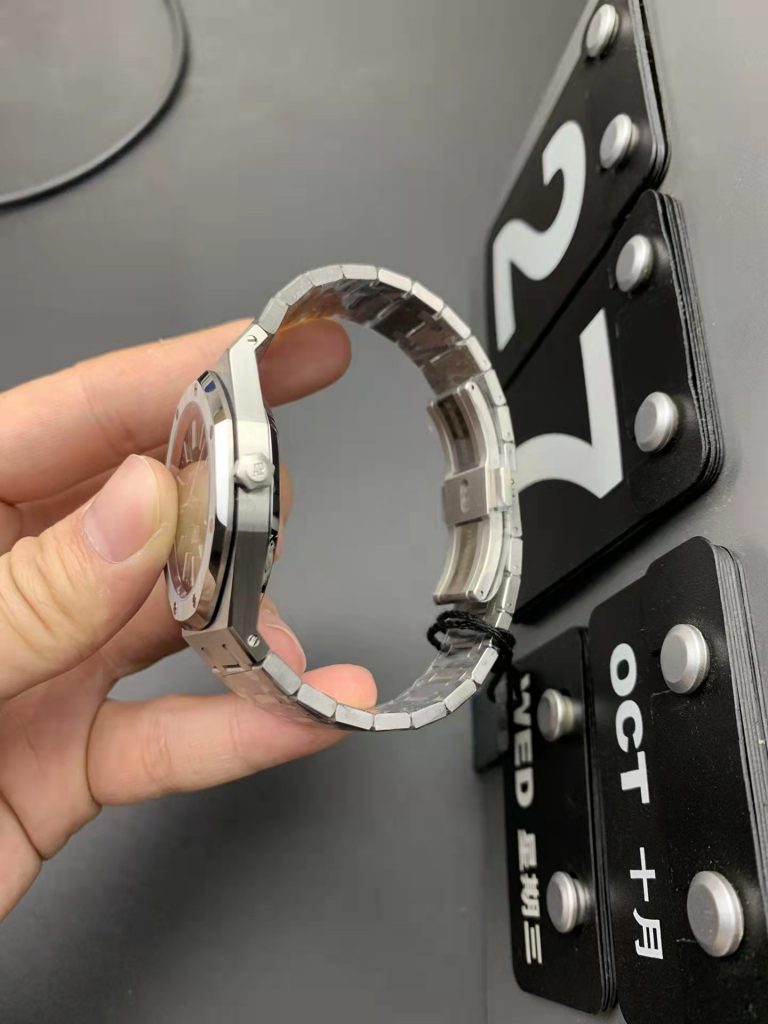 Back to this green 15202 from BF, only BF makes this green edition, ZF does not make this one. The dial is gradient green, covered by a sapphire crystal with anti-reflective coating, the dial is black on the edge, while it looks more green when approaching the center. Long bar-shaped hour markers and hands are applied with SuperLume like genuine watch, the silver three-dimensional "AP" logo also has a satin finish like the case and bracelet of the watch.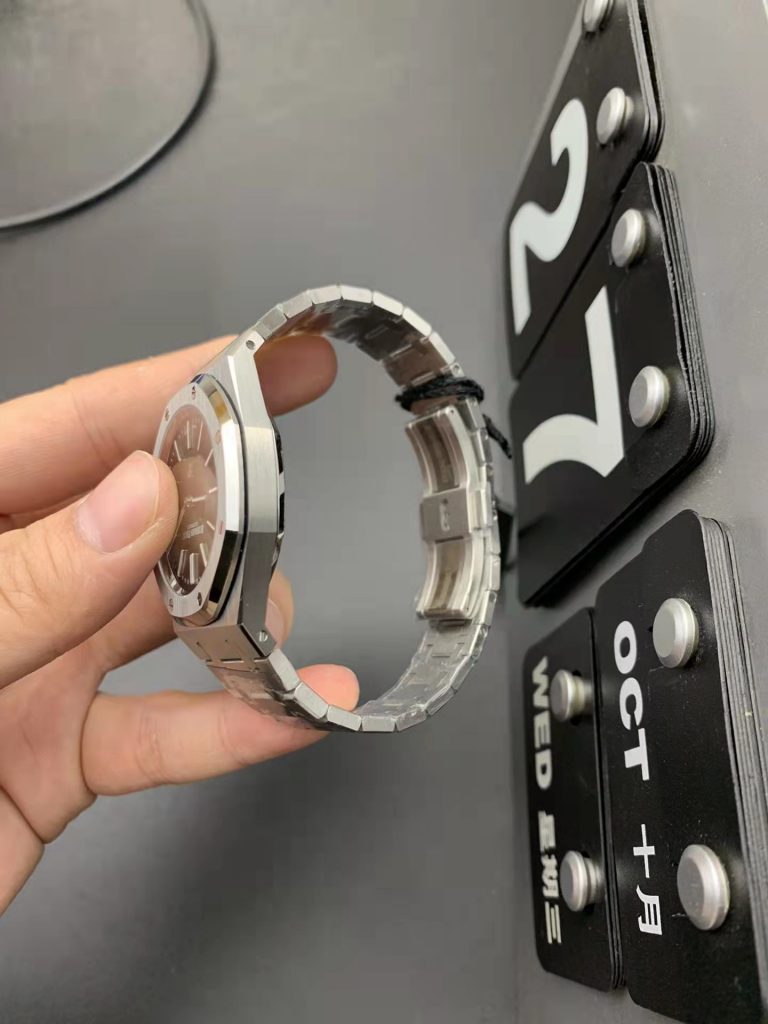 The replica is equipped with a Miyota 9015 automatic movement, which is modified by BF according to the look of genuine AP 2121, from the see-through crystal back, you will see decorated base plate and skeleton golden rotor. The replica watch will have an accurate timing because of the Japanese movement, if you do not like this green dial, there is blue option.