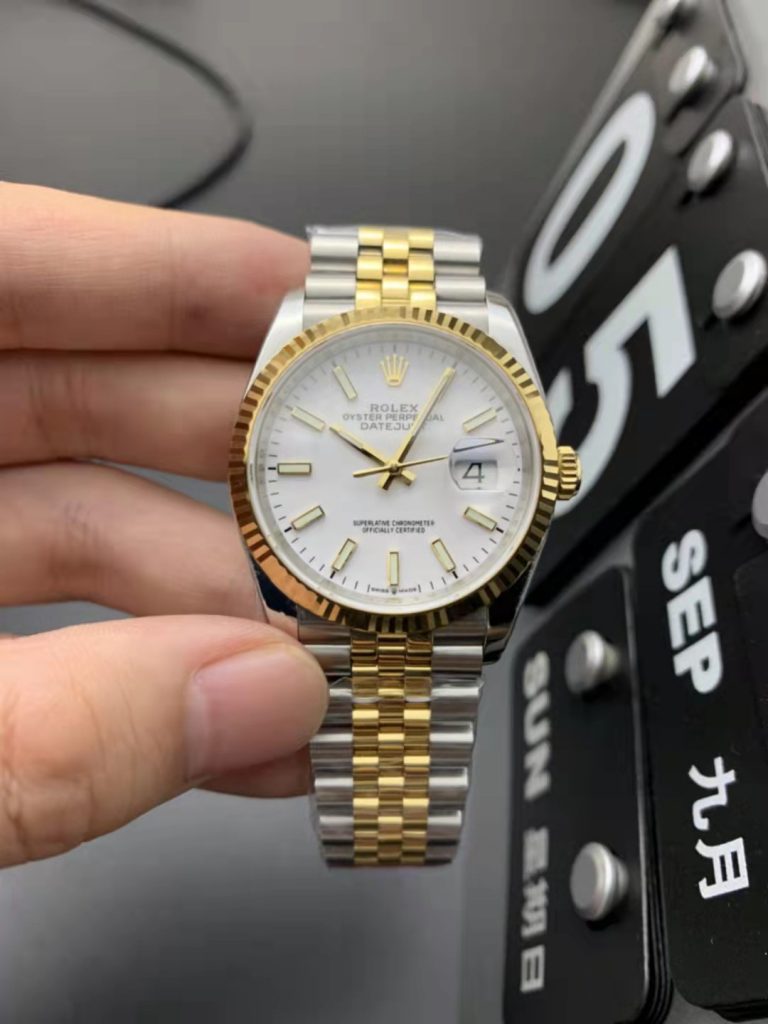 Now, the best selling Rolex replica watches must be Datejust, because you do not need to wait for a long time before your order shipped out, GM factory and EW factory can ship your ordered Datejust in time, they have a large collection of Datejust in stock, especially GM, their quality is also considered to be the best now. Several big factories that make better Datejust than GM now have situation, Noob is closed, AR is on holiday, VS is also on holiday, only GM factory can still offer high quality Datejust replica watches. About EW, they do not make top quality Rolex replicas, the advantage of their Datejust is reasonable price and moderate quality, and most Rolex watches you find on the internet, you will find a replica from them.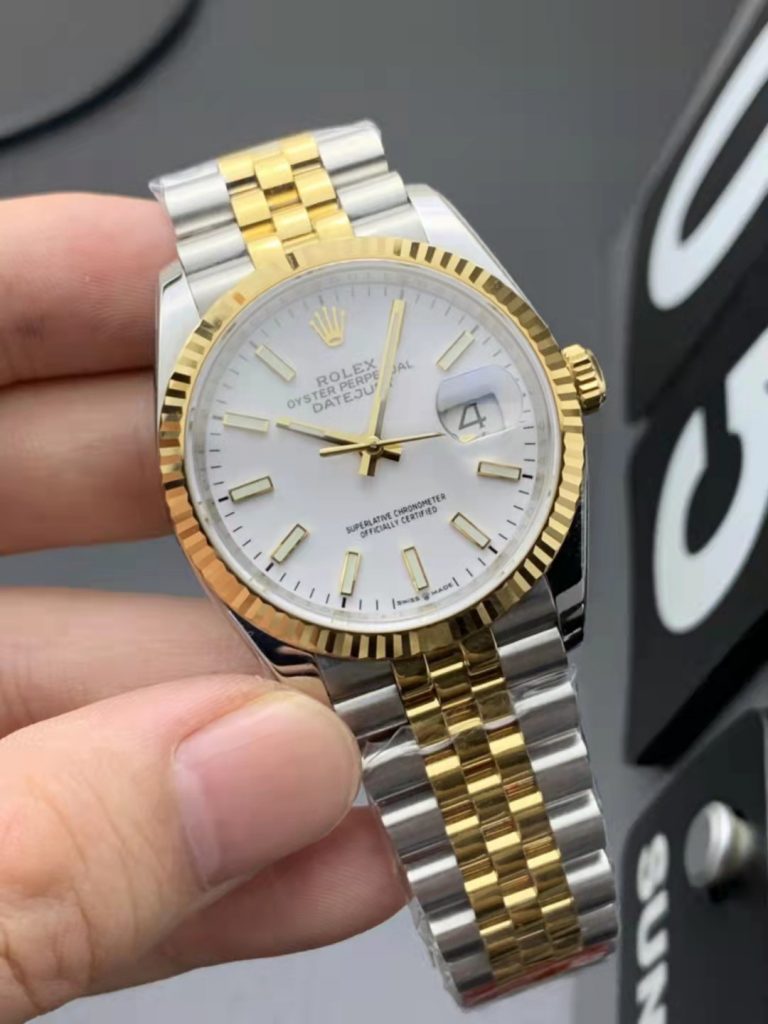 This Datejust in two tone is from EW factory, yellow gold with stainless steel, this combination looks nice to me, the watch is only 36mm in case diameter, this size is suitable both for men and women, for this two tone color, women will like it. The fluted bezel is in yellow gold, which exactly echoes with the yellow gold middle links of the jubilee bracelet.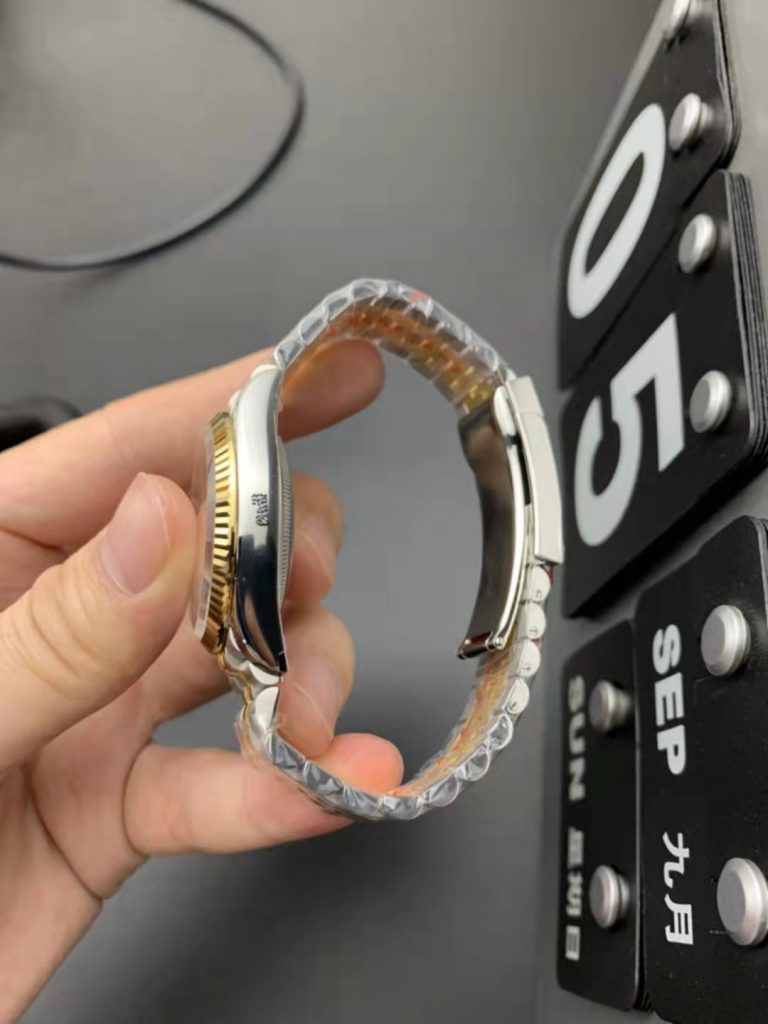 EW factory sells this replica watch at a very cheap price, which is less than 400 USD, at this price, you can not buy such a high quality replica Rolex from other factories, now a replica Rolex made with 904L stainless steel and equipped with a clone 3235 movement must be sold over 400 USD, but from EW, you can get it at a much cheaper price, it saves a lot of money for you.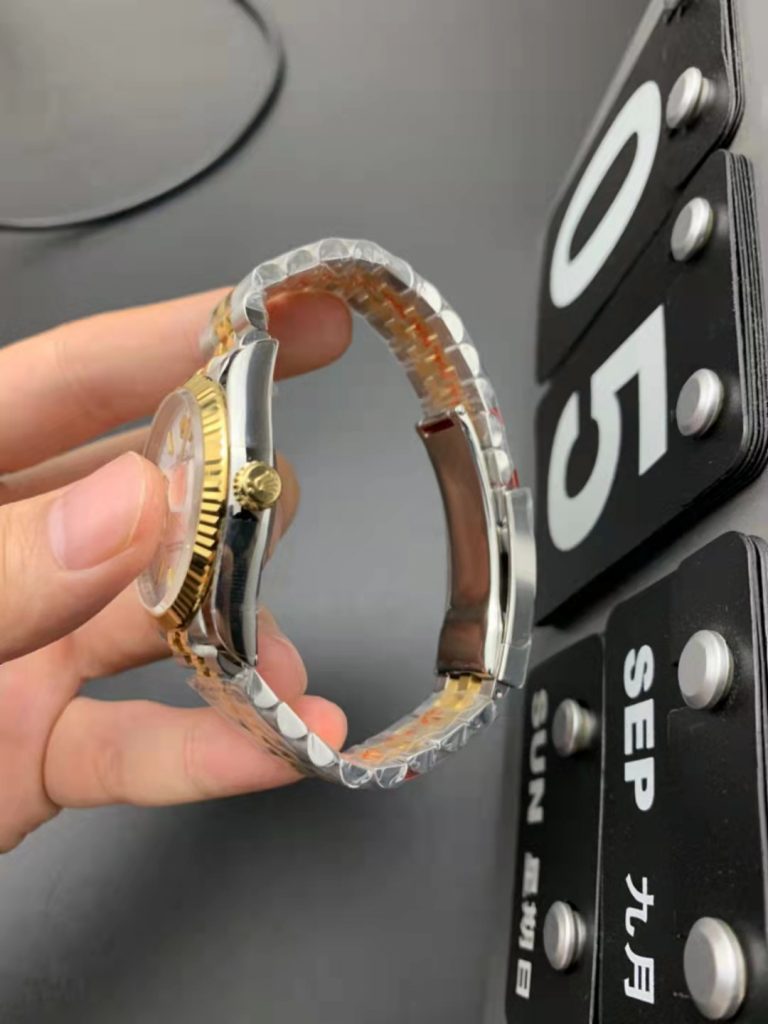 At this price level, EW has become a main competitor of BP factory. BP is a very old factory, it has been in this industry for more than ten years, but most people are still more willing to choose a Datejust from EW. First, I must say that both factories can offer any Rolex watch, their collection is rich and always have enough stock. At the same price, EW factory installs a clone Rolex movement in their replica Rolex, like this Datejust, EW puts a clone 3235 inside, this is inspirational to most buyers because they would rather want a clone Rolex movement in a replica rather than a clone ETA 2824, a clone 3235 looks better and closer to genuine in outlook at least.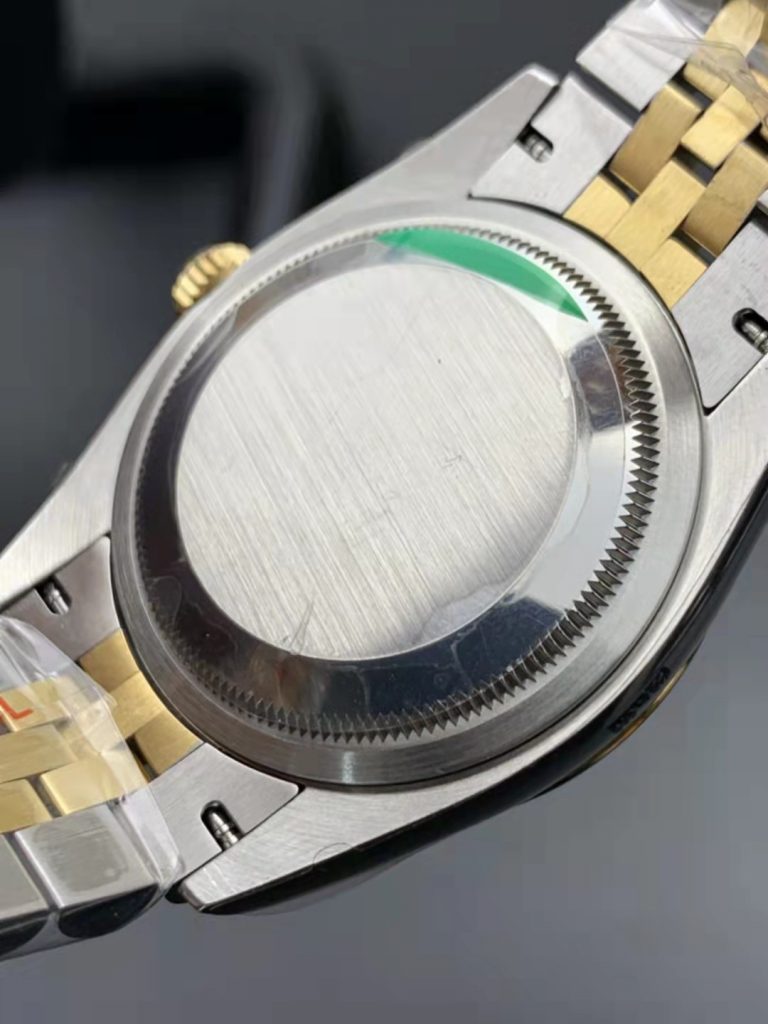 EW seized this opportunity and has captured a large part of Rolex market share that was owned by BP. Now everthing is changing.