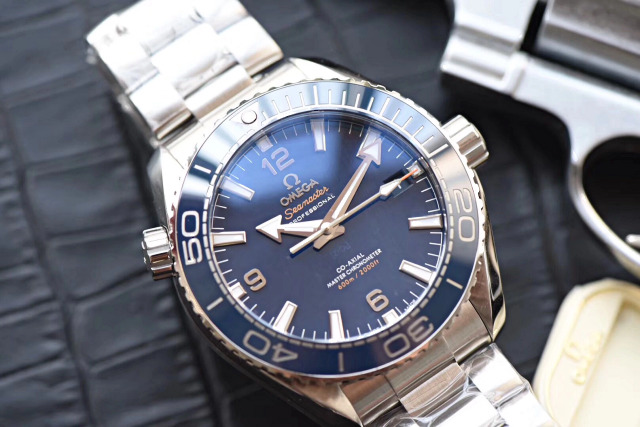 Just in the beginning of 2019, there are a lot of good quality replica Omega watches having been published in our market. Most of them are made by two factories, VS and OM. After Basel exhibition, I believe that there will be more amazing Omega models replicated in our market. Omega Planet Ocean is a popular diver's watch, in the past, only Noob and V6 factories made good quality replicas of Omega Planet Ocean, now, the ones made by OM factory are also in high quality. Today, the replica Omega Planet Ocean 600m I am going to introduce is exactly made by OM factory. The replica watch is a classic diving model, it has all necessary features to be a diver's watch, besides, the blue dial and blue bezel reflect its ocean theme of Planet Ocean.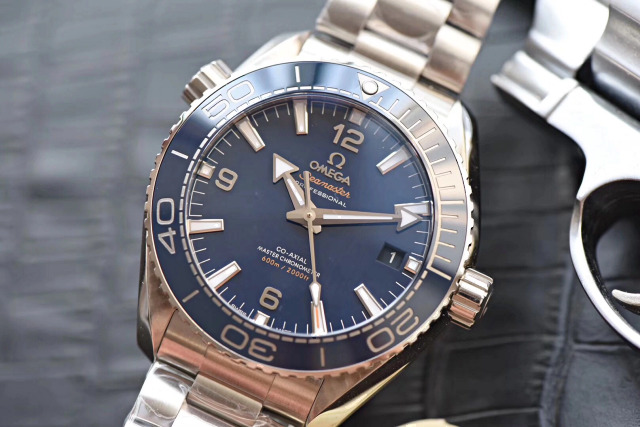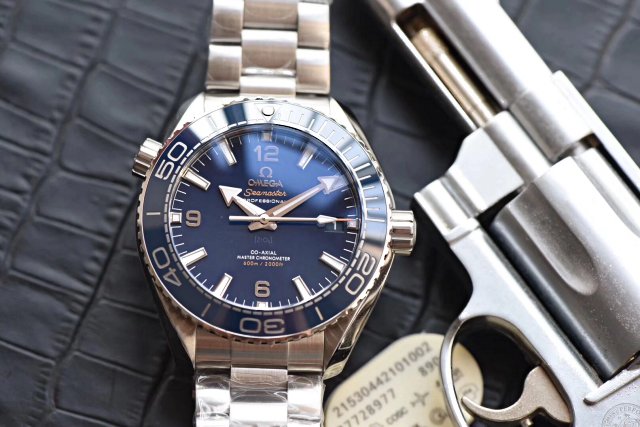 The case is very big, its diameter is up to 43.5mm, even larger than the case of Rolex Submariner. The case is fully made of 316L stainless steel and brushed, the brushing finish on the case is evenly applied. Case finish is done according to the that of genuine watch, each corner of the case is processed so well that you won't have any scratch feeling when wearing the watch on wrist. Measure the case from any angle, you will find it has the same profile as genuine, because the replica is completely manufactured according to a genuine watch. OM factory watch master disassembles the case and researched each part. The bezel is uni-directional and it is made of high grade blue ceramic. The round pearl has a silver edge and is fully filled with white luminescence, the lume pearl will emit a strong green light in the dark.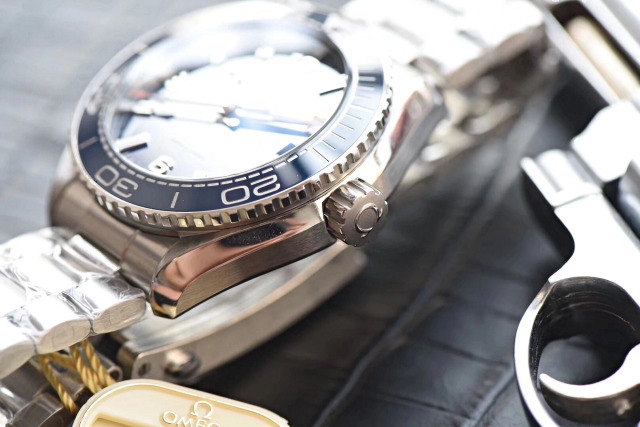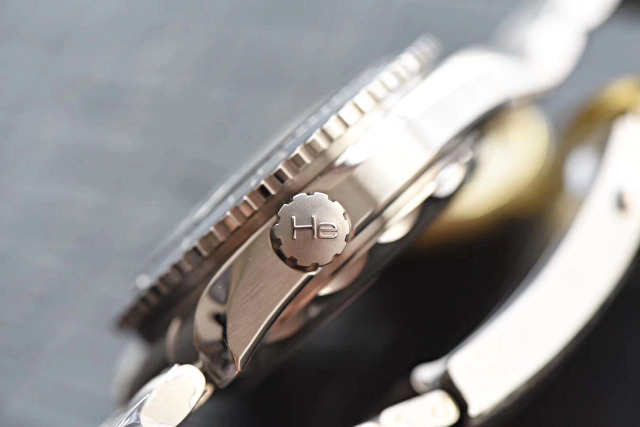 Dial is blue, silver hour markers and hands have wide design, the dial has a high readability, markers and hands are all applied with white luminescence. Central second hand has an orange tip, which is eye-catching. Ω logo and "OMEGA" below 12 marker are three-dimensional and are in silver tone. The dial plate uses the same material as genuine watch dial, matte texture of the dial makes it look high grade. The date window opened at 3 o'clock is small, date font is white and has the same thickness as genuine. Look at the date window carefully, the inner frame makes it look more three-dimensional.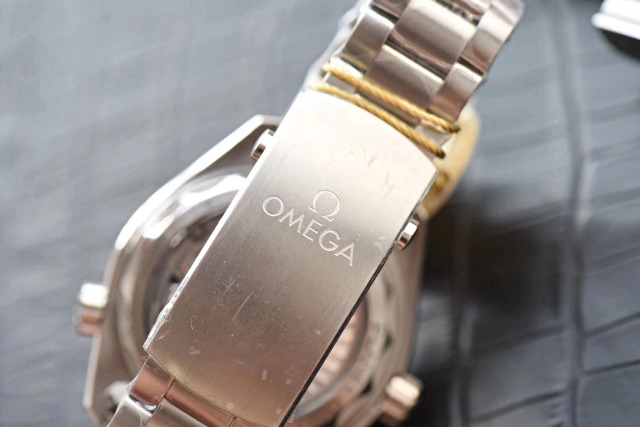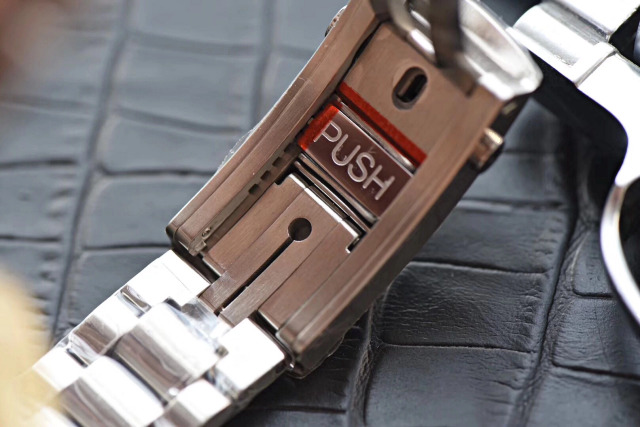 The bracelet is made of solid 316L stainless steel, it is fully brushed and has a very close weight to original. This type of bracelet is the one I like most, every link of the bracelet is processed round and full, the finish on the case and bracelet lets us witness the big progress replica watch industry has made.