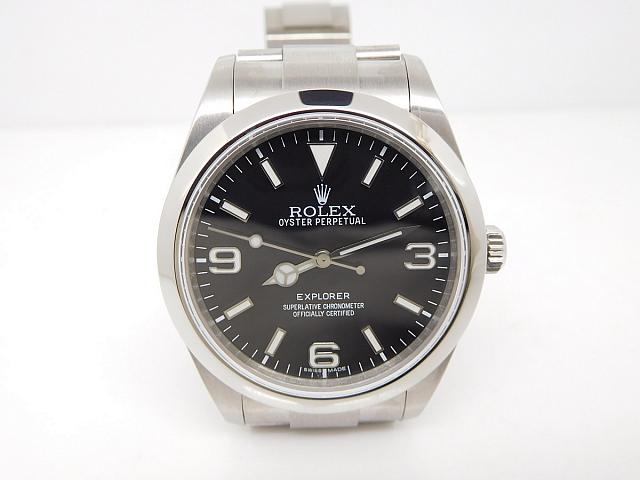 Getting tired of those sport watches with complicated dials? I know sometimes you do, so here we go for a clean and simple sport watch today. Rolex released new Explorer I Ref. 214270 on Basel 2016, the dial structure is more reasonable and beautiful than previous one. The evaluations on this new Rolex Explorer is not bad. JF released its best edition of replica Rolex Explorer I 214270 watch not long ago, and it becomes popular in the market quickly.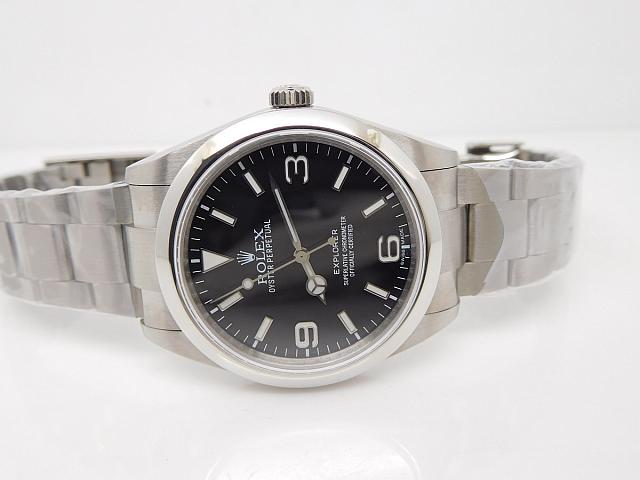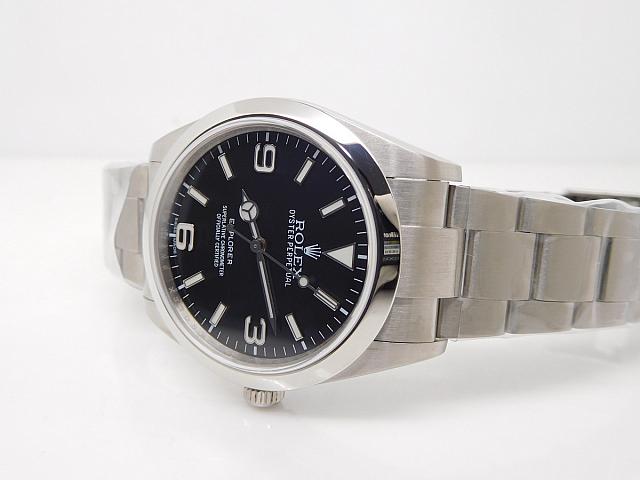 Replica Rolex Explorer 214270 is made based on a genuine watch 1:1. From inside to outside, it is well-replica. We can see the dial is very clean and simple, very different from other sport watches. On the black dial, there are markers of numbers and broad stick markers, a very nice mix design. The proportion of needles on the dial is much better than previous version, this is also one of the best comments from the market on this new released. Both needles and markers are in blue superlume, would be very convenient and beautiful at night. Smooth bezel matches on the dial also very well. 39mm* 11.5mm case is made of 316F stainless steel, the finish and process are exactly the same as per genuine. Inside of this simple but elegant case, there is a super Asian clone 3132 automatic movement, 28800bph, with Rolex calibre 3132 markings and bridges. A good movement is a key part for a watch, and this is a powerful one to match this Rolex Explorer.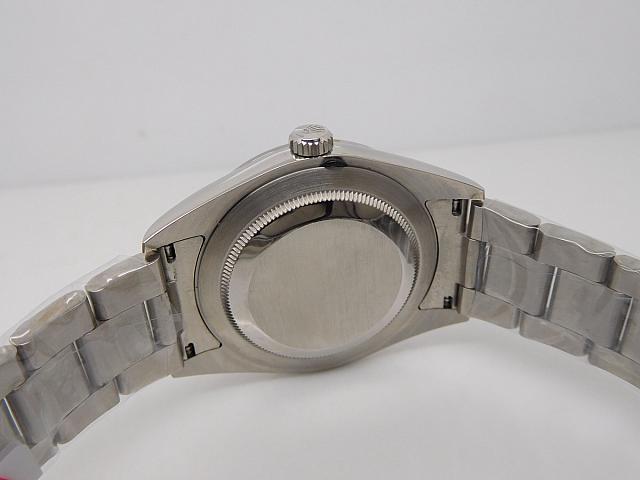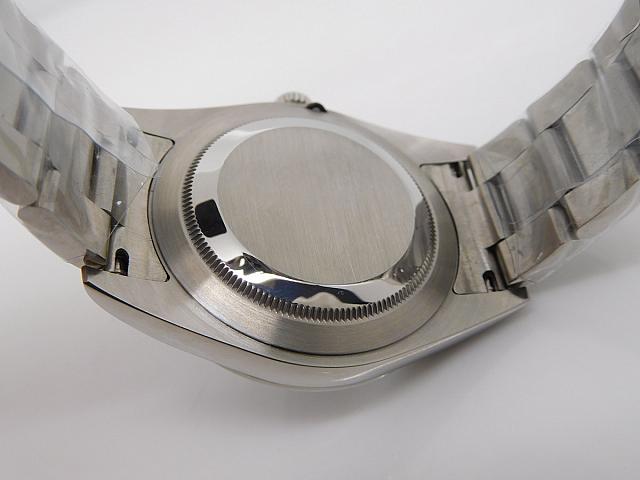 Clean and clear sapphire crystal completes this watch in very stylish and unique, and the crystal material is exact as original ones. Turn it around, we will see the solid back looks very cozy, perfectly matching the overall design well. On the SS rolesor Oyster bracelet, we can see Rolex's classic logo on it. The flip lock clasp is very convenient and common on sports watch. I think this Rolex Explorer watch is a nice piece both for sport and casual occasions because of the simple design.