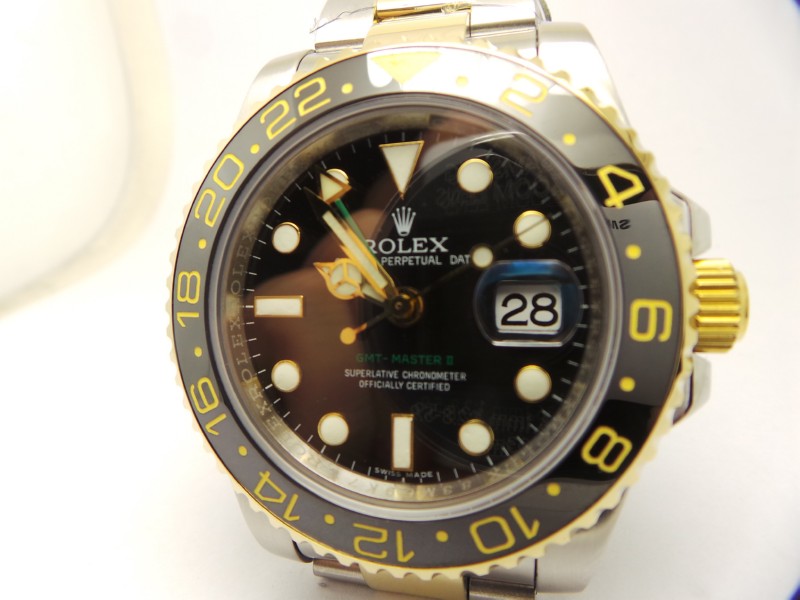 In recent times, I have written a lot about Rolex watches and most of them are vintage Sub and Explorer, they got a great response on my blog, many readers asked how to buy it and encouraged me to written more things about those vintage watches. Yes, I will keep doing my work to introduce more fantastic replica watches, besides, all advice I have given to you is honest, there are a lot types of replica watches in the market, each type varies in quality, I just hope you to get the most high-end ones.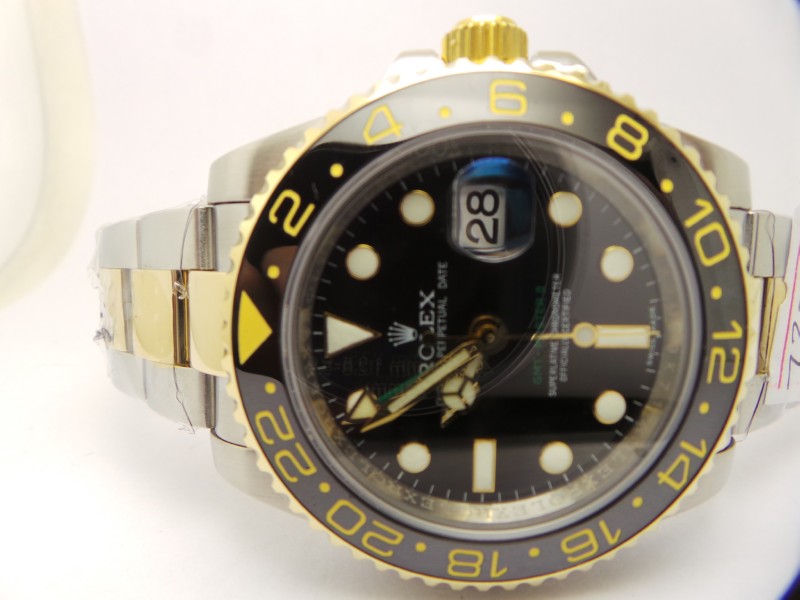 There is one thing I must explain, that is, many people are obsessed with those replicas manufactured by big factories like Noob, BP, J12 and others, but this does not mean that they are the best. Sometimes a cheap quartz watch will run longer than a Noob Submariner at several hundreds of dollars, every one is looking to get the best one, but you just need to find the one that perfectly fits your style.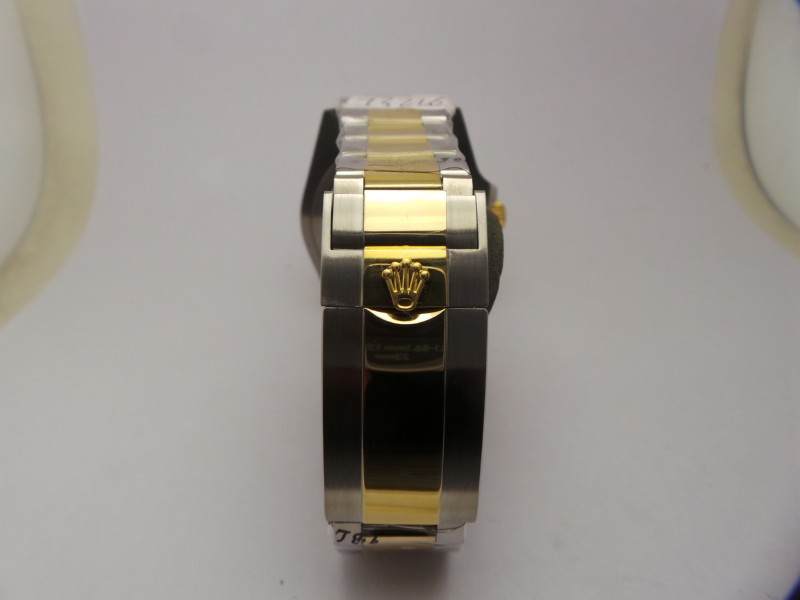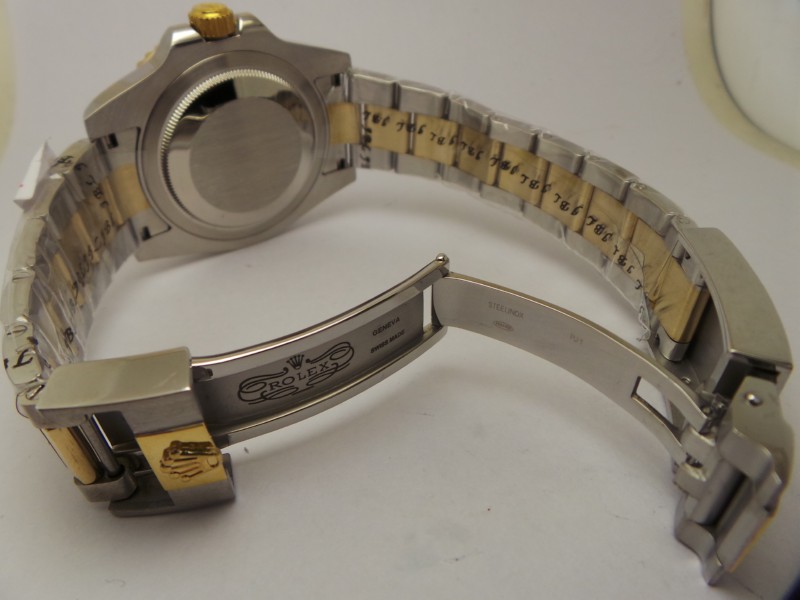 Here comes the two tone GMT Master 2 replica. Genuine watch was published in 2008 BaselWorld, in that year, Rolex released a lot legendary models. In nowadays market, replica watches are usually improved from two aspects, one is lume, the other is font. This GMT Master II replica not only has an outstanding two tone outlook, its dial lume is also upgraded, the luminescence applied on the hour markers and hands is thick and durable, it is strong green light you can see from the dial in the dark.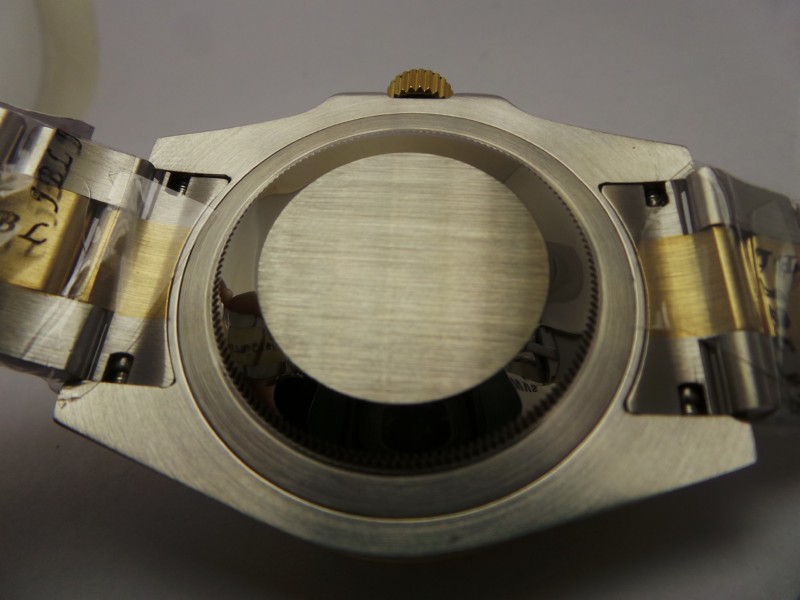 To make it look closer to genuine, bezel font is engraved and in a certain depth, then being painted golden tone. The dial has four colors to separate each detail and give a better visibility. Black main dial matches with golden hour markers and hands, the date window features thick black font in white background, the gmt hand could be adjusted through the crown, it has a green stem that echoes with the green words "GMT-MASTER II" on dial, every part of the replica comes along with the golden color, this makes the watch to be in line with its Two Tone style.
Whatever the size, or watch parts, they are all 1:1 replicated according to genuine, all external watch parts could be exchanged with genuine watch except the movement. The replica GMT Master 2 uses a high end Chinese automatic movement, which we usually called it Asian ETA 2836-2, this movement may be manufactured in Tianjin, China, the watch factory in Guangzhou bought the movement and modified it to the outlook of Rolex 3187, then they installed the modified movement in the replica.
The following is a photo of the movement accuracy test in my watch studio: