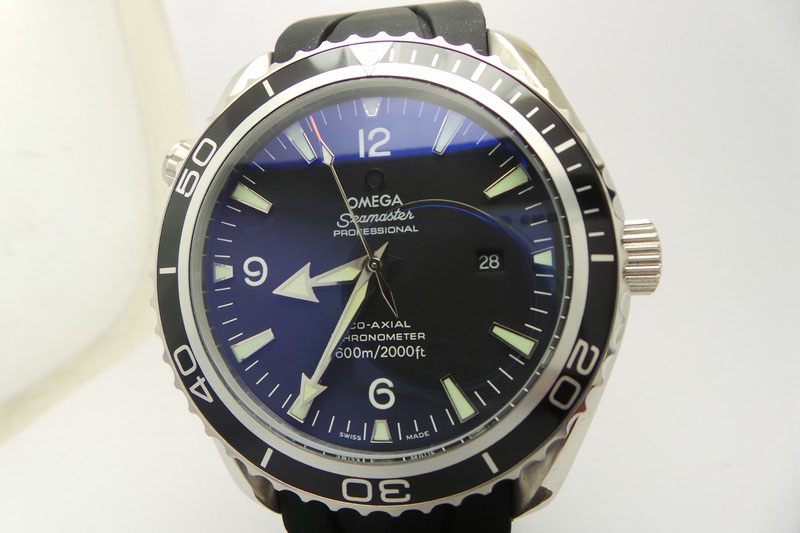 After giving a lot of reviews on expensive replica watches, here I will introduce a cheaper one but it has outstanding charm due to its vintage and military appearance. The watch is a replica of Omega Planet Ocean, I think this price will be much acceptable than those watches that are marked Noob or BP tag. It is only sold at $158 US Dollars, people who love diving-style watches with rubber strap should own it. There are indeed a lot of high quality Omega Planet Ocean replica watches published in recent days by Noob and BP, most of them are also sold at more than $400, now this replica will fulfill your dream at less cost and wearing it could let you experience the fun of authentic diver's watch.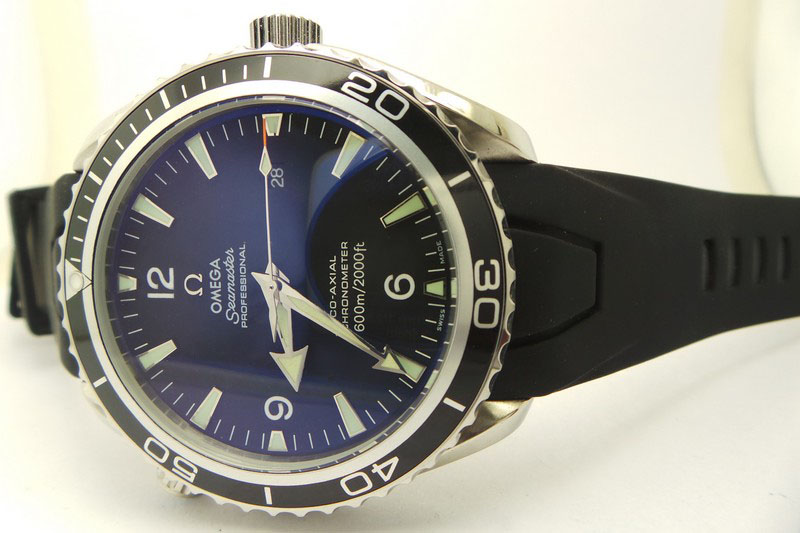 You will be very fortunate to own this automatic watch that is equipped with an Asian mechanical movement. Maybe it is a low-grade movement, but what you can say for its $158 price? By the way, the watch only has 3 seconds inaccuracy rate, this indicates that the factory has adjusted and tested the movement to be a very good and stable condition.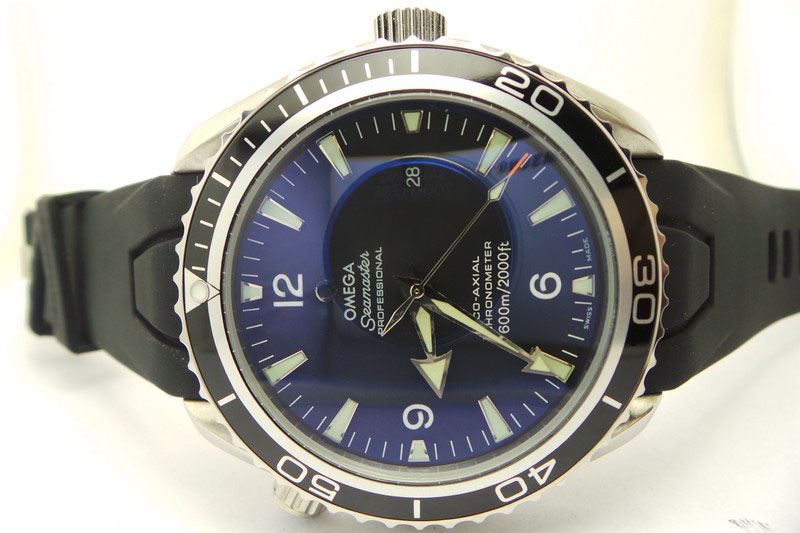 The case diameter is 45mm and the watch is 14mm thick. I like the arched case shape because this could let the watch perfectly fit your wrist. The case, to your eyes, seems to only have four lugs, this design lets the whole dial to look bigger, most vintage watches use such design. The black bezel is anti-clockwise uni-directional and it has white diving markers. There is a pearl like other Omega Planet Ocean watches. The bezel pearl has the same color as hour markers on the dial.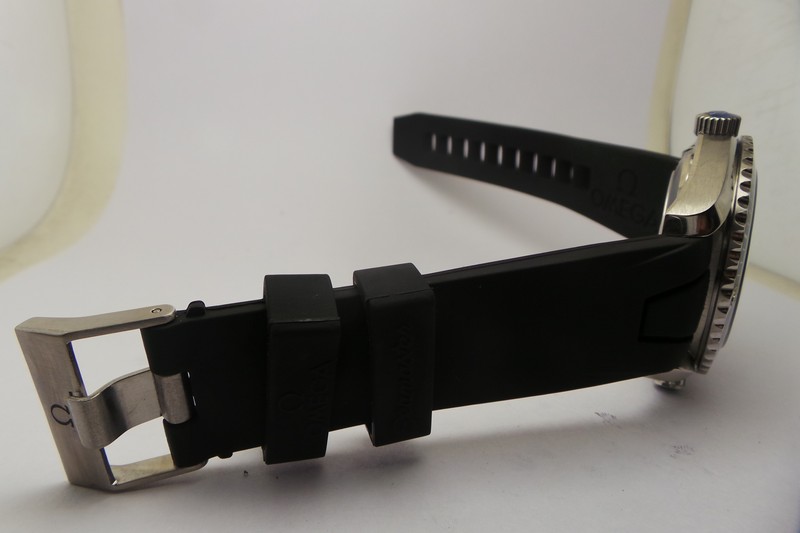 The wide round dial is in background with white 6-9-12 hour markers and printings. To get a better readability, the date window is also in black background with white date font, it is very easy for you to spot the date at an immediate glance on the dial. Central second hand features a red tip end and runs smoothly, it will not suddenly stop like other cheap knockoffs.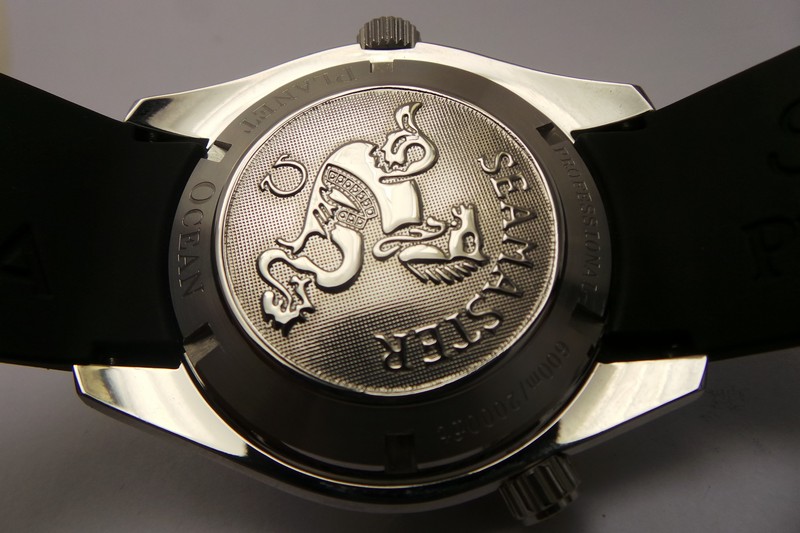 The black rubber strap on this replica Omega Planet Ocean watch adds the finishing touch, it uses the natural rubber materials that are imported from Thai. The rubber band is soft but will be anti-dust, there is a long section of the strap being inserted between the lugs and fixed by screw, it is firmly connected to the case, so you do not need to worry your rubber band will drop off from the case, this situation never happened on all replicas I sold to my clients.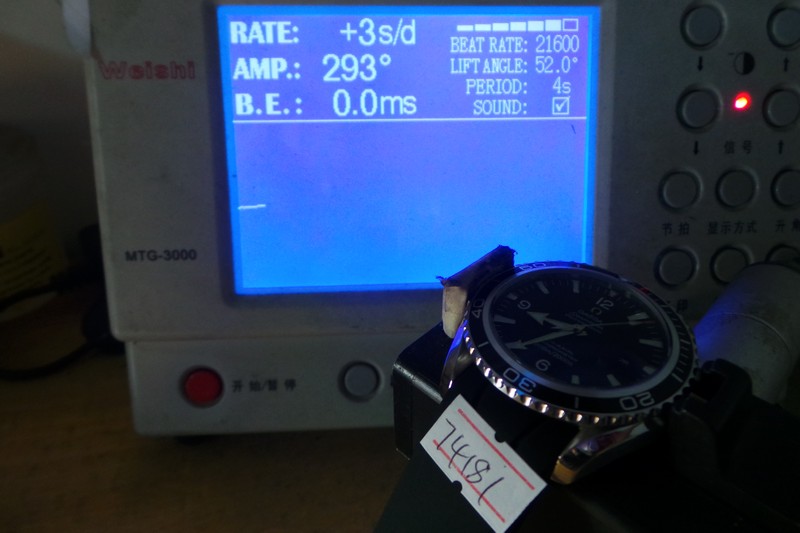 Finally, hope you guyes could find the interested replica.